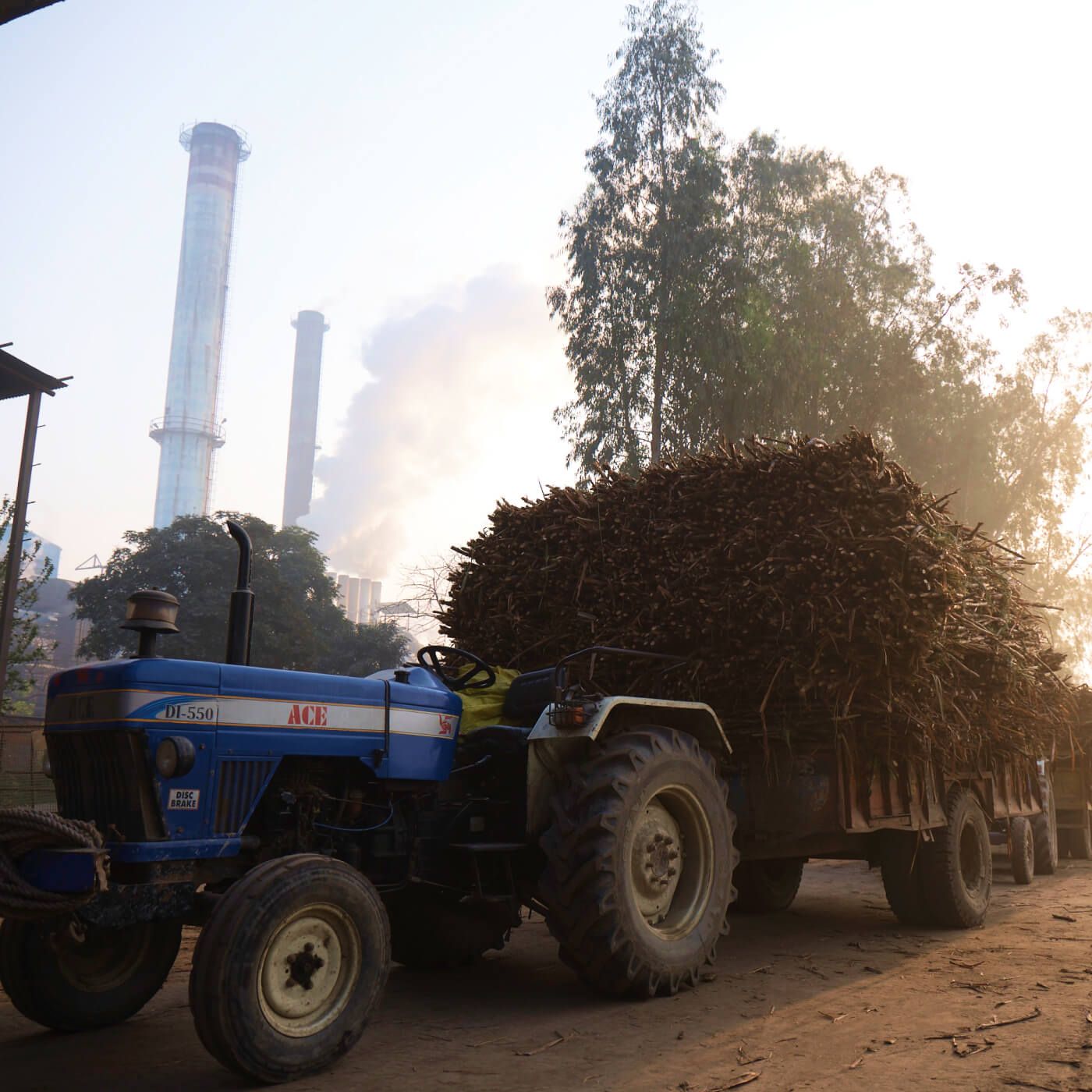 How have Government Initiatives helped farmers in the sugar industry?
Procured

H3,500 Crore

to reduce surplus in the domestic market.

Achieved

6 Million Tonne

of a target by dues cleared by cane farmers, for sugar exports in the country.

Received

H5,361 Crore

By the millers in FY 2020-21 as export subsidy.

Employed

5 Crore Farmers

and their dependents, and five lakh workers in the sugar sector.
Through this subsidy, the marketing costs of sugar mills, including handling, upgrading and other operational costs; international and domestic transportation costs, and freight on exports are covered. This will have a key effect in achieving the Six Million Tonnes export target. (Source: News on air)
How did the Farmers Mitigate the Risks?
Geographical Risk & Mitigation
The distance between the mills and cane fields were expected to pose a risk to the Company's business. However, our Dhampur mills are situated within a radius of 30 kms of key cane-growing areas, and are well connected by roads.
Demand Risk & Mitigation
We could get affected by a situation of excess of supply over demand. With the onset of the Covid-19 pandemic, the demand for sugar increased due to our involvement in the pharmaceutical sector as well as making sugar available as an essential commodity in the market.
Procurement Risk & Mitigation
We faced risks involved in the procurement of sugarcane. However, we engaged with 261,140 cane farmers and have undertaken various welfare initiatives, which have further helped in increasing farm productivity.
Financial Risks & Mitigation
In the earlier days, we might have faced risks due to increasing debts. However, we increased our financial strength by paying debts regularly.
Quality Risk & Mitigation
We faced the risk of low-quality sugarcane. However, Dhampur has been one of the pioneers in growing early-maturing cane varieties. Moreover, with the provision of subsidised insecticides and awareness of new farming techniques, we have been able to overcome this risk.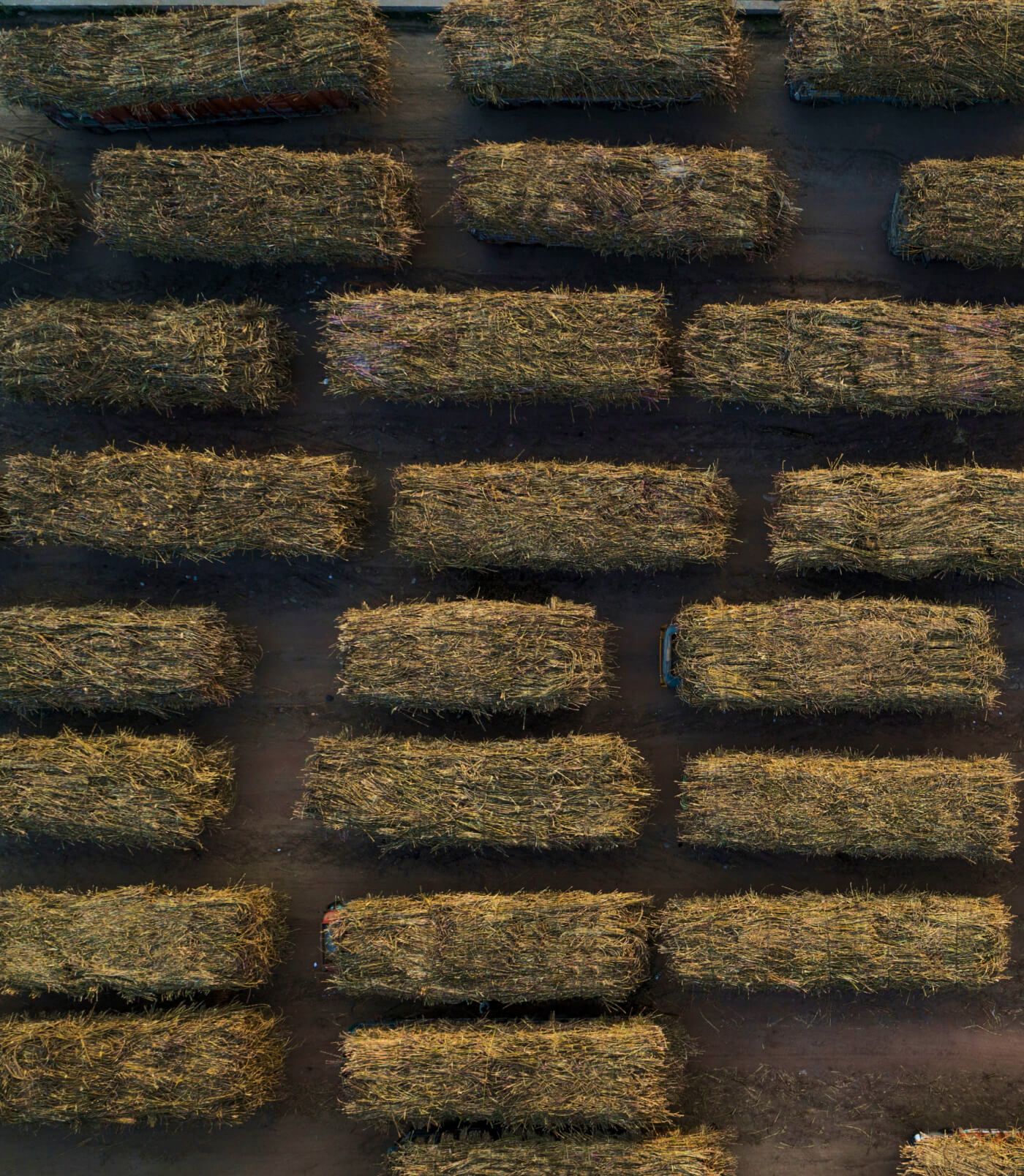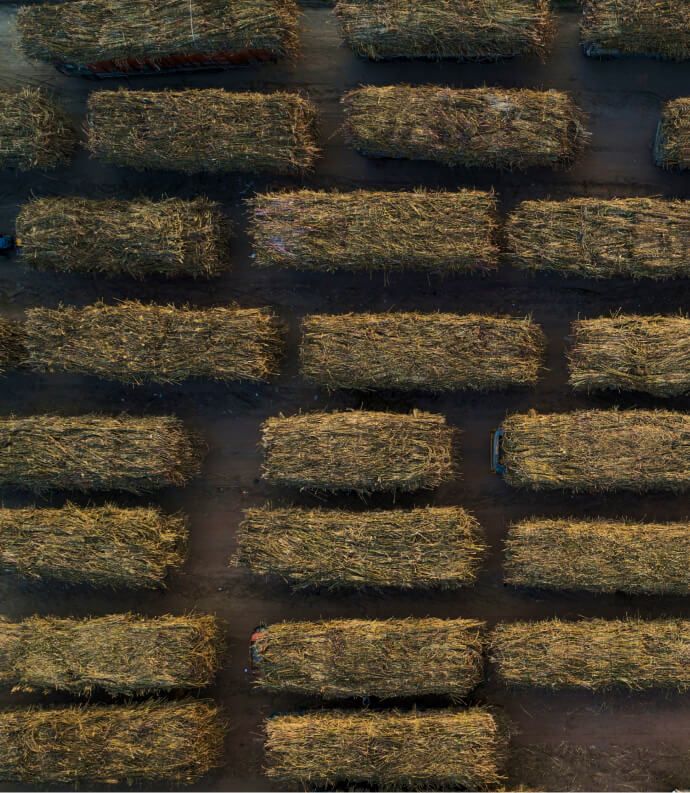 #1 How we enhanced spacing, yields and confidence
A farmer in one of Dhampur's command areas was disappointed with his cane yield (CO 0238 variety). Our cane development team immediately materialised on his farm to conduct an analysis. After a comprehensive study, the Dhampur team wrote out a wide-row space planting prescription. The farmer's scepticism was replaced with guarded optimism when yields increased. His words: 'Dhampur ne bachaa diya.'
600

Quintals,

conventional yield per bigha

800

Quintals,

yield per bigha following wide-row space planting
#2 How we transformed hesitation into confidence
Most farmers were sceptical about the use of fertilisers and micro-nutrients. Their general perception: 'Is say koi faayda nahi hoga.' Our cane development team set about correcting this perception. We invited a large number of farmers to meetings to educate them of cane characteristics, and how fertiliser use would enhance productivity significantly.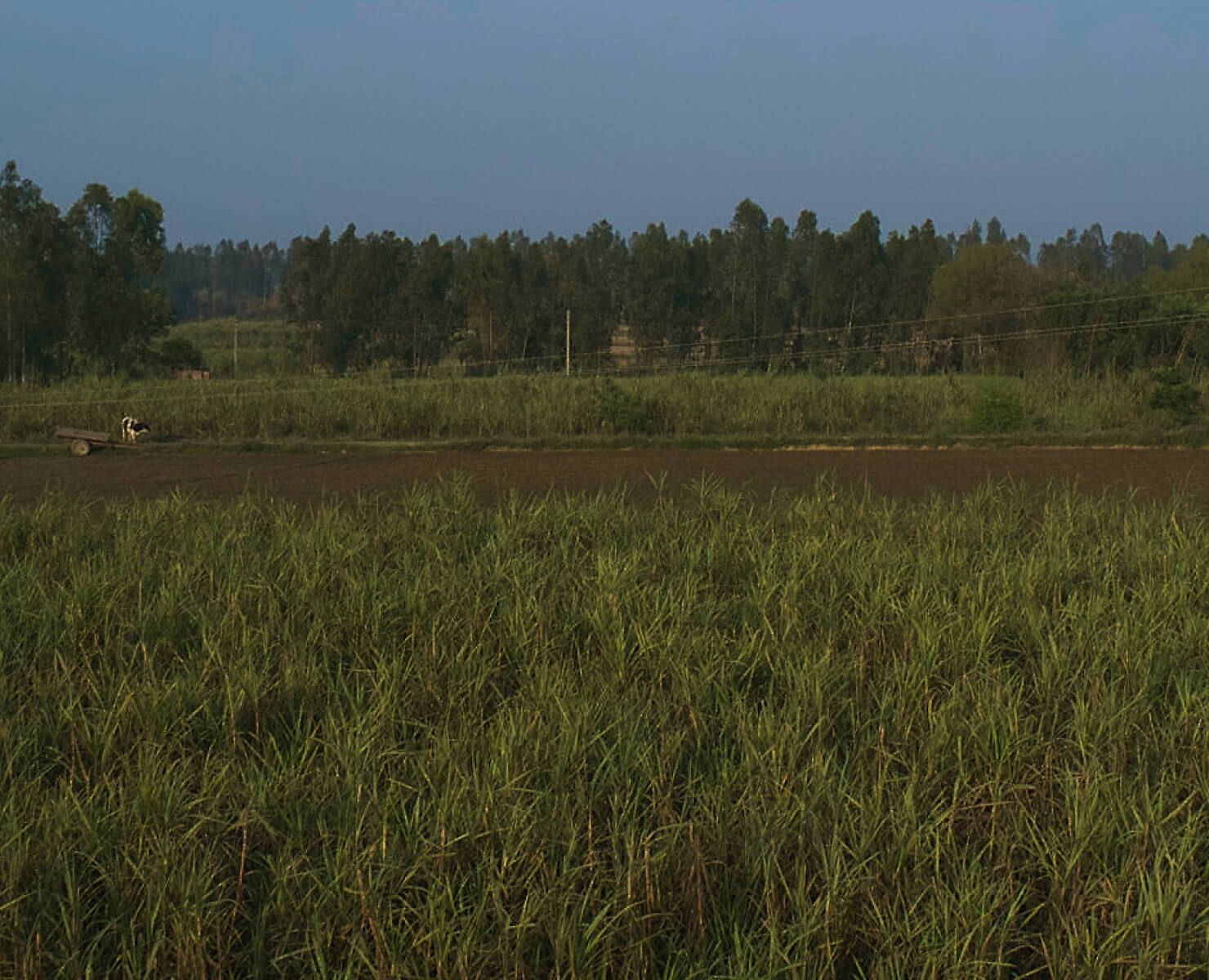 Our Sustained Cane Production Framework
Our cane development activities are carried out in a profitable cycle.
Soil Development
Ratoon Management
Providing Fertilisers
Farming Techniques
Seed Development
Varietal Development